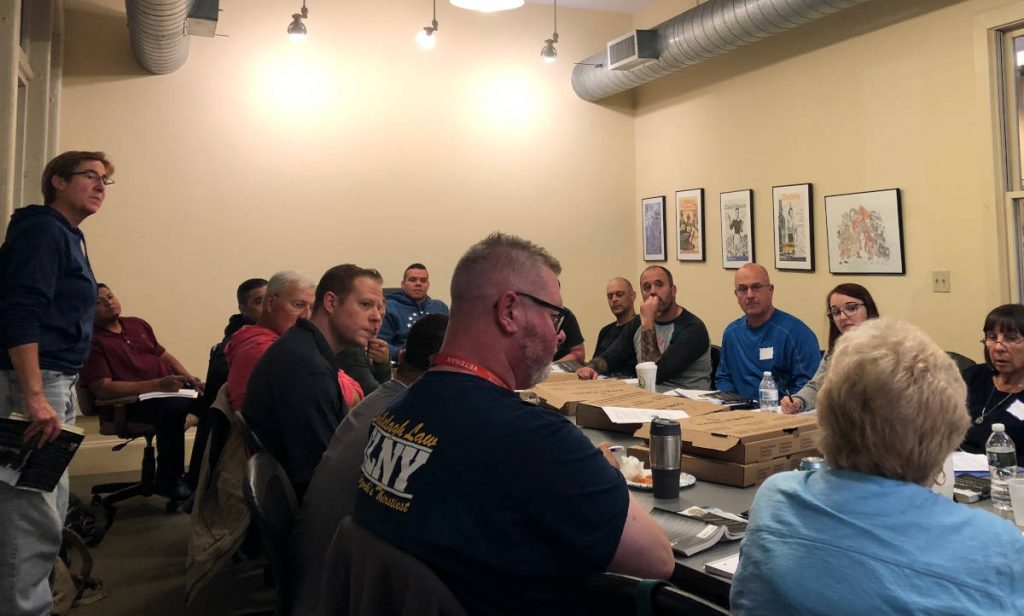 Welcome to the enrollment page for the Providence Clemente Veterans' Initiative. You can enroll in the PCVI by clicking the button below and filling out the form:
Now accepting students for Spring 2022. Classes begin mid-January.
Classes will meet via Zoom on Monday/Thursday evenings from 6pm to 8pm. Classes will be via Zoom until we are able to resume classes in our classroom at 46 Aborn Street.
You may also print and mail the application [application download – PDF]
Clemente Veterans' Initiative-Providence
203 Rochambeau Avenue
Providence RI 02906
Contact: Dr. Mark Santow
Email: pvdclementevets@gmail.com
Phone: (401) 480-6664